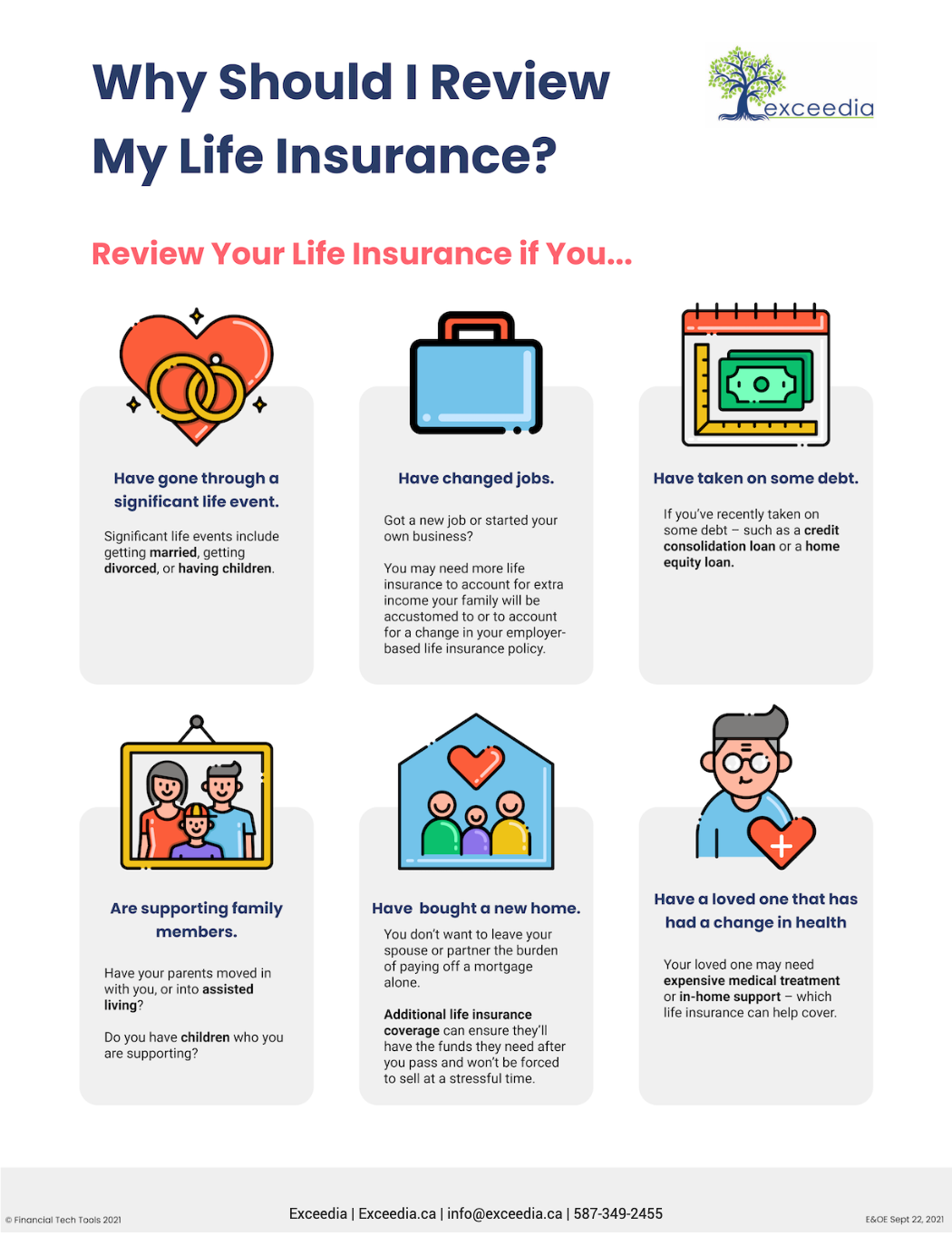 Why Should I Review My Life Insurance?
It's great that you've taken the critical step of buying life insurance. But have you reviewed it recently to make sure that your policy is still suitable for you? It's important to review your life insurance policy annually to check that your policy is up-to-date and see if you require any additional coverage.
There are several reasons you may need to change your life insurance policy. We've listed them below.
You've gone through a significant life event
You may have gone through a significant life event – such as getting married or divorced or having a child – in the past year. In this case, it's important to consider changing your beneficiaries to make sure that your life insurance proceeds are distributed appropriately.
If you don't update your beneficiaries, a previously named beneficiary could still be legally entitled to the money you want other people to receive.
You've changed jobs
Congratulations – you've got a new job or even started your own business! If you've started a new job, you may need more life insurance to account for extra income your family will be accustomed to or to account for a change in your employer-based life insurance policy.
If you've started a new business, you'll likely need additional life insurance to help cover debts you may have taken on to start your new business. Plus, since you're self-employed, you won't have any employer-based life insurance anymore.
You've taken on some debt
If you've recently taken on some debt – such as a credit consolidation loan or a home equity loan – more life insurance may be a good idea. Additional life insurance can provide your loved ones with some much-needed extra income to help pay off debt or even pay for basic living expenses if you die.
You're supporting family members
If your parents have moved in with you or have moved into assisted living, they may require financial support. Additional life insurance can help pay for this increased financial load.
If you have children ready for college or university, they'll still need financial support from you. You can help secure their financial future with a life insurance policy that will help cover tuition costs.
You've bought a new home
You don't want to leave your spouse or partner the burden of paying off a mortgage alone. Additional life insurance coverage can ensure they'll have the funds they need after you pass and won't be forced to sell at a stressful time.
A loved one has a change in health
If a loved one has recently had a change in their health or a significant medical diagnosis, then it's essential to review your life insurance coverage. Your loved one may need expensive medical treatment or in-home support – which life insurance can help cover if you die.
If you have any questions about your life insurance coverage or want to make any changes, give us a call!